Healing Library
So many healing books! So much housekeeping to be done in the library. Meanwhile, here are links to a few of the books I've written about.
The Cure by Andrea Barrett.  A short story, complete with a cure cottage, set in the Adirondacks.
The Magic Land by Julie Moir Messervy.  A small and different kind of guidebook for creating a healing place.
Folly by Laurie King.  A suspense novel–with a healing slant.
Olive Kitteridge by Elizabeth Strout. A collection of interconnected stories
The Kingdom of Ordinary Time by Marie Howe. A new collection of poetry by the author of What the Living Do
(If you're more interested in pieces about healing poems you can find those here.)
---
Photo is of a bookstore in Amsterdam and can be found at Flickr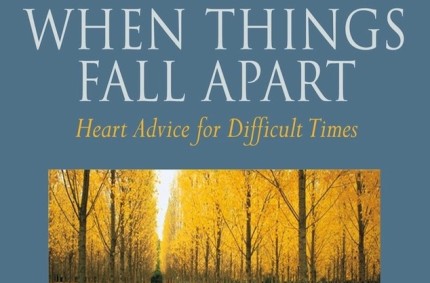 In When Things Fall Apart, Pema Chodron, a Buddhist nun, tells this story—a story that came to mind as I was thinking about "One Art" by Elizabeth Bishop. It's another take on this idea of practicing loss by looking at it differently. By considering that what looks and feels like loss might be something other than disaster. Pema Chodron writes: I read somewhere about a family who had only one son. They were very poor. This son was extremely precious to them, and the only thing that mattered to...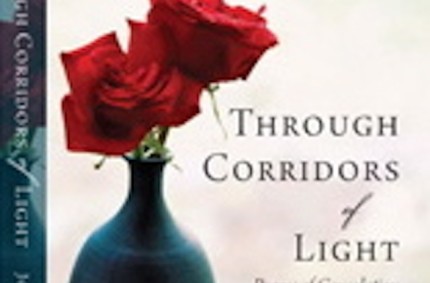 I have just become aware of a new poetry anthology published in the UK for people who are dealing with illness.  The anthology is edited by John Andrew Denny, who writes, at his website: I was ill for more than twenty years with ME/Chronic Fatigue Syndrome. For most of that time I was bedbound, in pain and at times deeply depressed, and I was  helped to an extraordinary degree by reading and meditating on poetry that addressed my own thoughts and feelings about my illness. In an email conversation,...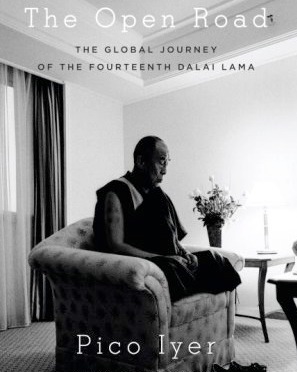 I am rereading The Open Road: The Global Journey of the Fourteenth Dalai Lama.  Pico Iyer, a journalist and novelist, has known the Dalai Lama for decades, first meeting him with his father when he was an adolescent.  In this impressionistic biography he peels back layers of the Dalai Lama to present him in nine different facets.  The first chapter—the first facet—is The Conundrum. In it I found this, a kind of poem: We are not talking about God We are not talking about Nirvana We are only...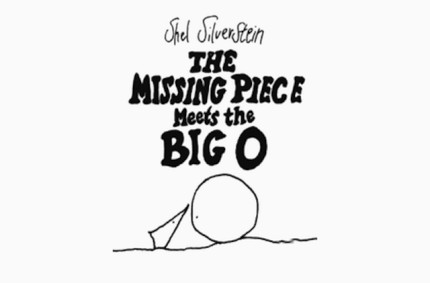 It's not quite a poem.  Shel Silverstein's book is more like a fable, but with shapes instead of tortoises or rabbits.  Perhaps you've read it at one time or another.  For some reason I've missed it all these years and just recently was delighted to come across it. In the animated version I've embedded here, there's this lovely piano music and it adds to the sense of whimsy and lightness as you watch it unfold—the journey of the missing piece.  Sometimes fables can be heavy but this one doesn't...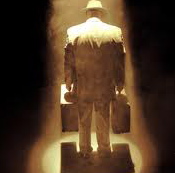 So this coincidence occurred.  The very same day I was reading about attention, rereading what Sharon Begley says about attention in Train Your Mind, Change Your Brain, I also happened to be preparing to teach Death of a Salesman to my seniors.  I looked for an excerpt online and downloaded it so we could read it as a preview to reading the entire play.  The excerpt is a brief 4 pages.  In it I was surprised to come across this, a speech by Willy Loman's wife, Linda: I...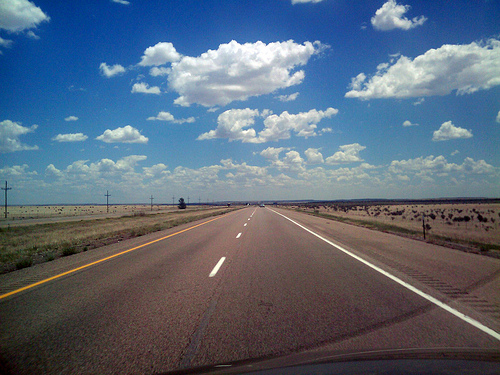 Often I am asked, Who taught me to write? Everything All the blank times, the daydreaming, the boredom, the American legacy of loneliness and alienation, the sky,the desk, a pen, the pavement, small towns I've driven through. Writing became the tool I used To digest my life Not because everything was hunky-dory But because we can use everything we are. We have no choice. Our job is to wake up to everything. ____________________________________ from Natalie Goldberg's Long Quiet Highway: Waking Up in America  (p. 19, Bantam trade...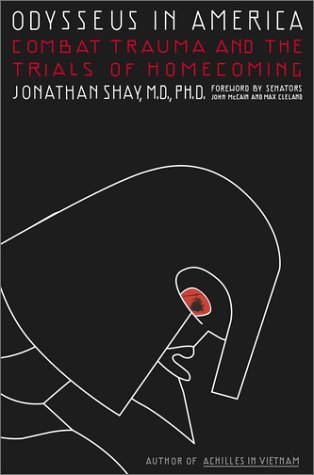 Let me begin with a story about Bear. Bear served one tour in Vietnam as a sergeant in the infantry. During that single tour he was ordered to slit the throat of a wounded enemy soldier. He followed orders. He saw close friends die, including one particularly horrific incident when his platoon, after a night ambush, discovered two headless bodies of their own men; a ways out they came upon the two heads set up on stakes. His platoon went berserk after the incident, cutting off the heads of...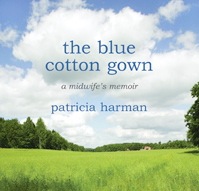 Oh, I do love this book.  Reading it has been like coming across a lovely song—a voice—that I didn't know existed.  A surprise on a late summer day. This summer I took several crates of books to the used bookstore to trade for credit.  Much of my credit I'm saving for when students start putting in their requests off my booklist, but while I was there the other week I idled through the shelves and came across this memoir by midwife and nurse practitioner Patricia Harman. I opened to...