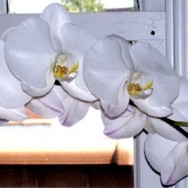 My interest in writing and healing began, as such things often do, when I experienced it personally. I began writing every day during medical school as a way to maintain balance. I've been exploring connections between writing and healing ever since.
I practiced medicine for many years, including a ten-year practice in mind-body medicine. I've also taught writing in diverse settings – college classrooms, homeless shelters, a center for addiction recovery, a local Cancer Services, and to patients in my office. In the last few years of my medical practice I began to realize I felt more resonance with an educational model (teach a person to fish and they'll eat for a lifetime) than I did with the traditional medical model.  In the fall of 2009, I left my medical practice to work as a high school English teacher.  I've had the good fortune to land at an Early College in North Carolina, where I feel like I've begun a whole new chapter in learning – about writing and the teaching of writing and also about how to create spaces in which writing can happen.
I completed a residency in Family Medicine at Duke University and an MFA in fiction at George Mason. I've published short stories in The Black Warrior Review and American Fiction, along with essays in The Journal of Poetry Therapy, The Journal of the American Medical Association, Lapidus Journal, and College Composition and Communication. An essay on creating healing places was a finalist for the Penelope Niven National Literary Award in Creative Nonfiction in 2006.
(The photo is from my office when I practiced mind-body medicine. The light in that office was wonderful and orchids thrived there.)
All best,
Diane Morrow