It's a book!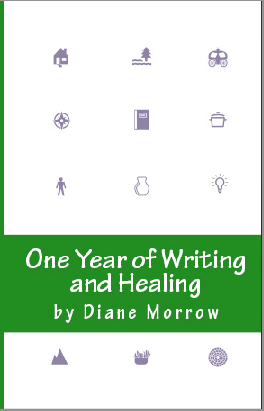 I am delighted to announce that One Year of Writing and Healing is now a book!
The book offers a quieter, more cohesive way to work, step by step, month by month, with writing and healing. It also offers a lot of new material. If you're interested in taking on writing and healing as a project, this book might just be the perfect way to launch it.
Please know that any and all profits from sales in the first year of One Year of Writing and Healing, the book, will be going to Write Around Portland, a non-profit in Portland, Oregon which provides a wealth of writing workshops in the Portland community, and which has as its mission the aim to change lives through the power of writing.
You can order the book here.
Perhaps you'd like to explore a sample of OYWH before deciding?
Download a PDF of the first chapter: Months 1&2 OYWH
Read an enhanced edition of the first chapter in your browser: Months 1&2 OYWH
---
Order the book at Amazon
Learn more about Write Around Portland here.
Watch a lovely video about Write Around Portland's work at a women's prison here.
Contact me here or at diane.s.morrow@gmail.com