The Armful by Robert Frost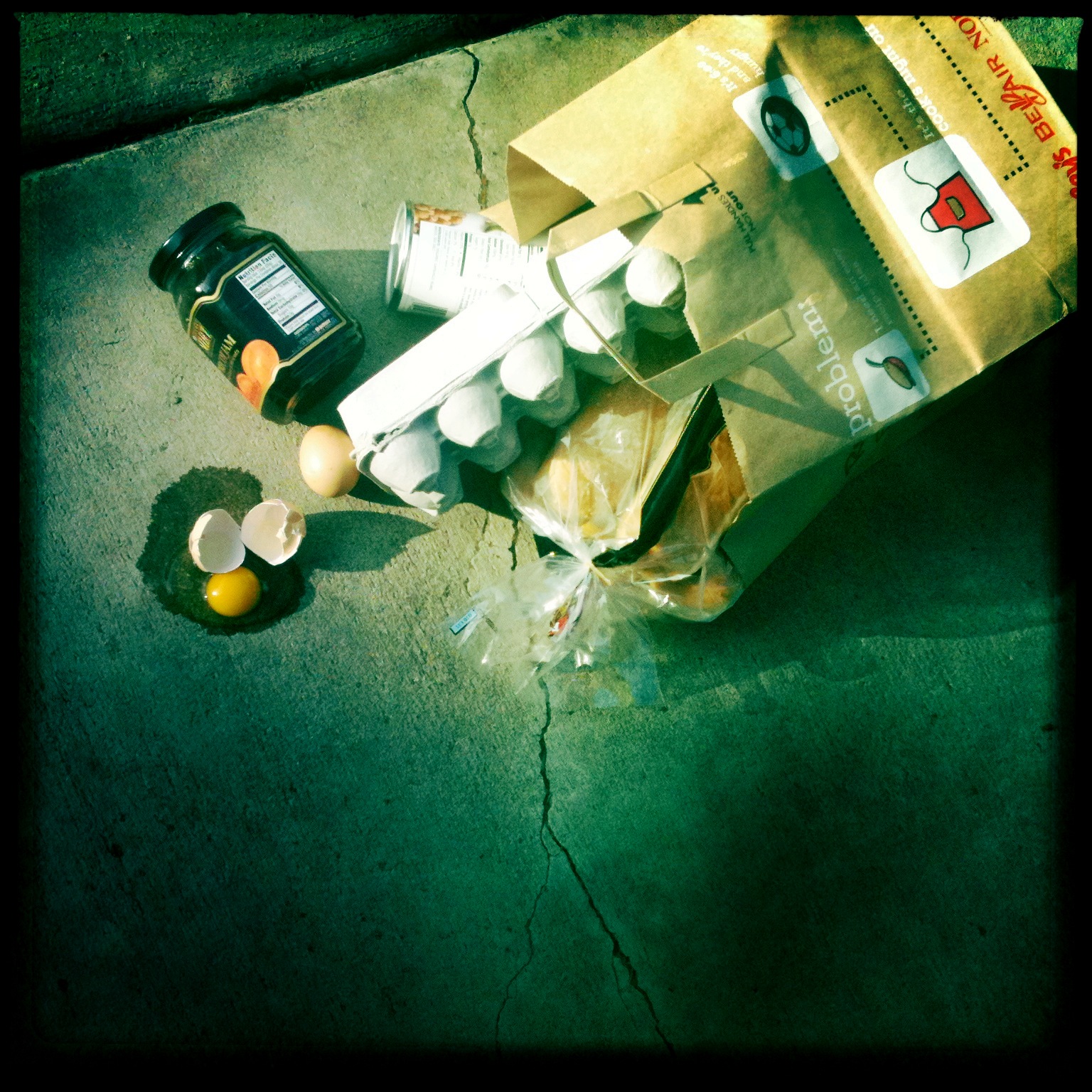 This poem by Frost can be about a lot of things, I suppose.  For me, this week, it seems to be about revision–and how hard it can be to hold coherent images and ideas and how sometimes you just have to put them down and rearrange them–again.  Madness, perhaps–but also it seems now a necessary madness.
I went back to earlier chapters of One Year of Writing and Healing to pick up some threads to carry forward–and realized that deep revision is again necessary.  Chapter 2 as it stands now is just wrong–and changing that begins to change everything.  Madness.
For every parcel I stoop down to seize
I lose some other off my arms and knees,
And the whole pile is slipping, bottles, buns,
Extremes too hard to comprehend at once.
Yet nothing I should care to leave behind.
With all I have to hold with hand and mind
And heart, if need be, I will do my best.
To keep their building balanced at my breast.
I crouch down to prevent them as they fall;
Then sit down in the middle of them all.
I had to drop the armful in the road
And try to stack them in a better load.
I'm heading back to teaching tomorrow.  Launching a new semester.  I'll be returning to the work of these chapters and this site (which also needs some serious tinkering) when I can.  Sitting down in the middle of it all and trying to stack the pieces in a useful way.
Thank you again to everyone who has offered support and help along the way.  It has been a joy to have emails pop into my box as surprises and encouragement as I work away at this.
__________________________________
Photo from Quiet Commotion