KIVA: Extending the Healing Corridor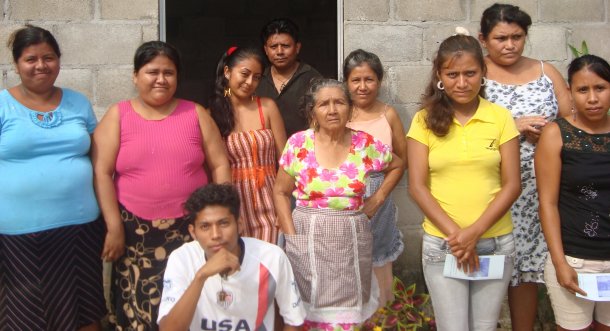 This month I'm posting the fourth chapter of One Year of Writing and Healing: Gathering Provisions.  It has to do with figuring out what's essential for healing—what tangible objects, what words, what stories—and then beginning, perhaps rather deliberately, to gather them.  And of course writing along the way to question and reflect on the process.
It seems somehow appropriate then to also post this month a piece on Kiva, an organization that allows people like you and me—people with perhaps only 25 dollars or so to spare this month—to invest that money in someone who's going to use it well.  Someone who's going to use the money toward gathering their own essential provisions.  Six months or so later the money we invest is returned and we have a choice—withdraw the money for our own provisions or simply lend it out again to someone else.  It's a beautiful thing.
I first learned about Kiva when I read Half the Sky this past summer.  In June I visited the Kiva site and lent twenty-five dollars to a woman in Ghana who runs a shop in her village selling electrical items.  I also liked the idea that she sold donuts and that part of the money would be used to buy flour and cooking oil.  Each month since, I've received updates, and thus far 16 of the 25 dollars has been repaid and has been deposited in my account.  Writing this has reminded me to do something with my account.  I decided to add 9 dollars to the 16 and lend to a single mother in Mexico who has three young children and operates a food stall. The 25 dollars will go toward allowing her to increase her inventory of ingredients—vegetables and cheese and tortillas and such.
Interestingly, I learned over Thanksgiving break that my daughter, who's in college, had also heard about this organization through one of her classes—a course in Trans-National Feminism that's part of her Women and Gender Studies minor—and she's been meaning to invest.  I decided I can help the process along by getting her and my son twenty-five dollar gift cards for Christmas so they can start their own accounts.
I've done the Heifer gifts before—where you can give animals to families in need around the world—but I'm feeling now like Kiva is a better investment.  I'm basing this on the range of services that the money can be lent for and also on the rating given Kiva by Charity Navigator, a site which rates charities on a number of different factors.
Interested in learning more?
Here's a very short video that explains the Kiva process.

How Kiva Works from Kiva on Vimeo.
Here's a link to Kiva where it's easy to navigate to buying a gift card and/or browsing potential borrowers and/or opening an account.
Charity Navigator can be found here.
An article about Half the Sky can be found here.
Also, if you're interested in learning more about this notion of small loans or microfinance in general Kiva has a great page here which includes a longer video explaining the process of microfinance.
The photo above is from the Kiva site.  The group of women is Las Gaviotas (The Seagulls?), a group of women who work in food stalls and who are seeking funds through Kiva.  The photo along with a brief description of the work can be found here.