A Secret About What a Poem Can Do to Us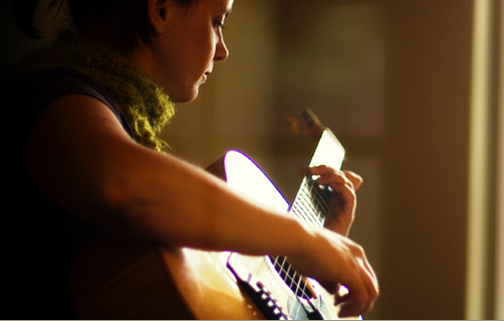 I am returning to Antonio Machado's poem, "Last Night As I Was Sleeping," because I found yet another interpretation of the poem. In this case, not a different translation but a kind of collaboration with the poem to create something new. Michelle Bloom, a singer songwriter, has taken the poem and transformed it into a song. She's used Robert Bly's translation, but then twice, between stanzas, she's inserted a chorus that she herself has written.
She introduces her song this way:
Inspired by the idea of making a moment, a "We" out of the quiet, internal act of reading a poem, this song seemed to come out of a dusty road in the Spanish countryside that Machado walked with the children he taught in a one-room schoolhouse. In the chorus I imagined Machado or The Poet, Universal, to suddenly interrupt the poem and turn toward the reader, eager to tell us a secret about what a poem can do to us, how it becomes not words on a page, but a living moment, embodied.
I love this idea of an imagined interruption.  She imagines Machado or a Poet interrupting.  At the same time, it's she herself interrupting and offering us something new.
Here is the song: Lyrics and audio
How lovely is that.  She's taken the "quiet, internal act of reading a poem" and used this to add another layer to the poem.  That secret hinted at—what a poem can do—if we begin to sing it ourselves, and feel it.
[photo credit from Michelle Bloom's site, All Things Bloom]
See also:
Last Night As I Was Sleeping