Last Night As I Lay Sleeping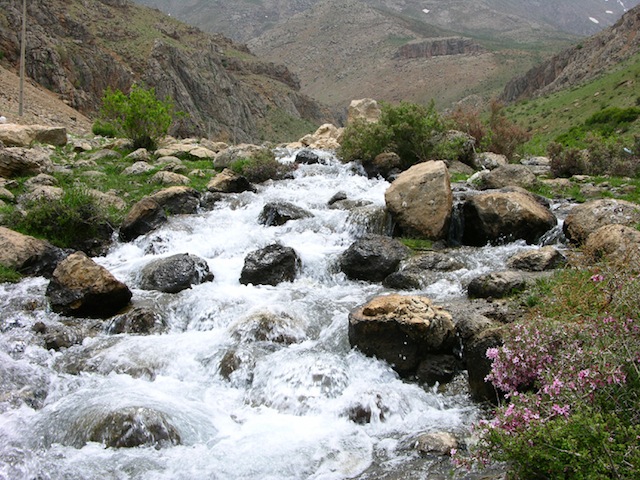 Twice recently I have come across this haunting and joyous poem by the Spanish poet, Antonio Machado. In the translation by Robert Bly it begins:
Last night as I was sleeping,
I dreamt – a marvelous error! –
that a spring was breaking
out in my heart.
I said: Along which secret aqueduct,
Oh water, are you coming to me . . .
Looking around a little, I've seen some differences in the translation–especially in the second line. The original Spanish word translated as error is ilusion and can also be translated as vision.  I dreamt – a marvelous vision! – a blessed vision! – that a spring was breaking out in my heart.

Either way – so many possibilities here. I love the idea of the water inside. It reminds me of a retreat center I visited once. The place was a house with a central courtyard and in the courtyard was a garden with a pond. I'm not a good meditator. But I tried a couple of meditation sessions there and when I did, and sometimes in the weeks and months after, I found myself imagining having that kind of courtyard inside my own self, with a pond. In Machado's poem I like the idea that the water is moving. A spring. A secret aqueduct.
Here is a lovely video rendition of the poem done by Four Seasons Productions, part of their Moving Poetry series which you can learn more about here. (If you have trouble playing the video, let it buffer first. Or, you can watch directly at YouTube here.)
---
Photo from Wikimedia