Joy?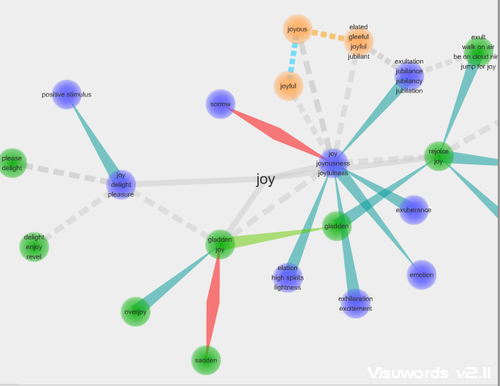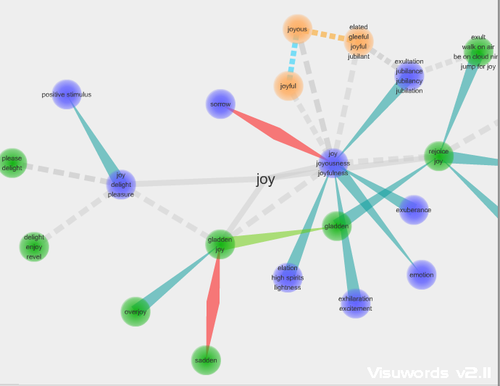 I went looking for the word JOY in an anthology I have on my shelf–
Staying Alive: Real Poems for Unreal Times
.  And found this:
There are days we live
as if death were nowhere
in the background; from joy
to joy to joy, from wing to wing,
from blossom to blossom to
impossible blossom, to sweet impossible blossom.
Ah–the possibility of blossoms in December.
Wishing you some of those kinds of days.
The full poem, From Blossoms, is by  Li-Young Lee and can be found here.
The graphic for JOY, as well as one for lots and lots of words, can be found at
Visuwords
, a free online graphical dictionary.